K-COB High-quality COB LED lights 100w-300W
What is the importance of lighting in tunnels?
Due to heavy traffic and fluctuations in weather and climate, tunnel fixtures are exposed to water, dirt, road salt, exhaust fumes, brake dust, and other corrosive agents continually. The biggest challenge in tunnel and underpass lighting systems facing is ensuring drivers' visual perceptions—both day and night—from entry to exit, which means the appropriate distribution must be provided. Therefore, a certain ground lux level is required as well.
K-cob tunnel light is designed by a team of professional lighting engineers. This model is a private molding product, and very compact in the outlook. It's IP65 and impact resistance and durable enough for applications such as tunnels, streetlights, and other outdoor floodlighting applications.
KCOB tunnel light is applied with an exclusive phosphor-ceramic light source: certificated by 4 international invention patents, LM-80 approved. The heatsink is made by AL6063 which is able to dissipate heat very efficiently.  55,000hrs lifespan is guaranteed.
The lens is made of high boron glass, providing various light distribution. Its oval shape will minimize dust contamination on the lens surface.
PRODUCT FEATURES
● AL6063 heatsink
Customized for KCOB, dissipate the heat efficiently
● High boron glass lens
Various light distribution by high boron glass lens, suitable for street/tunnel lighting and regular floodlighting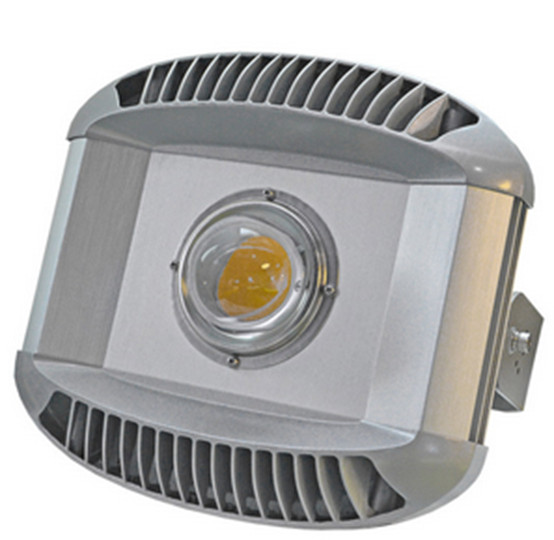 ● Patented Phosphor ceramic led light source
Exclusive single phosphor-ceramic light source, 55,000 hrs lifespan, LM-80 approved, and Invention patent listed in USA/Korea/Japan, and China.
● Private molding
Compact structure with modern outlook design,IP65 standard.

K-COB is a unique LED packaging pattern -- by using exclusive Phosphor ceramic to replace traditional silicone and phosphor, this brand new generation LED light source brings better reliability and extremely low lumen decay.
100W-300W tunnel lights LED chips are made by our exclusive materials: phorsphorus ceramic  And the "dual channel heat-sinking structure" guarantee the the durability for industrial and outdoor application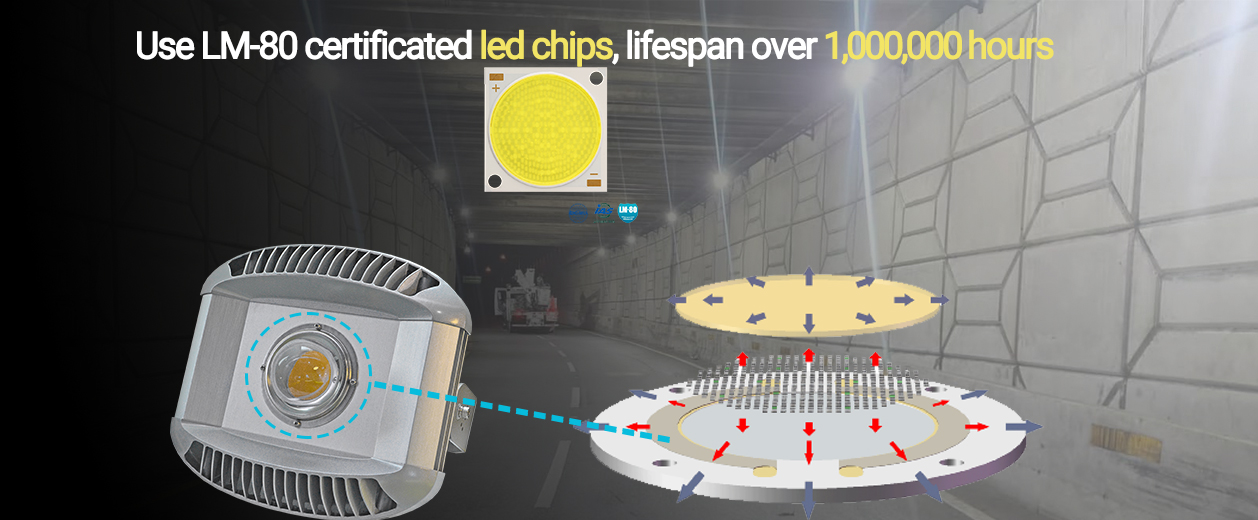 • Compact in size, attractively styled contemporary design, rugged and dependable.
• Universal design ,One-piece housing. Easy to install and service.
• Thermal shock- and impact-resistant glass lens standard.
•Floodlight Mounting: Rotate yoke up or remove. And two optional bracket (up and down 140° /360°)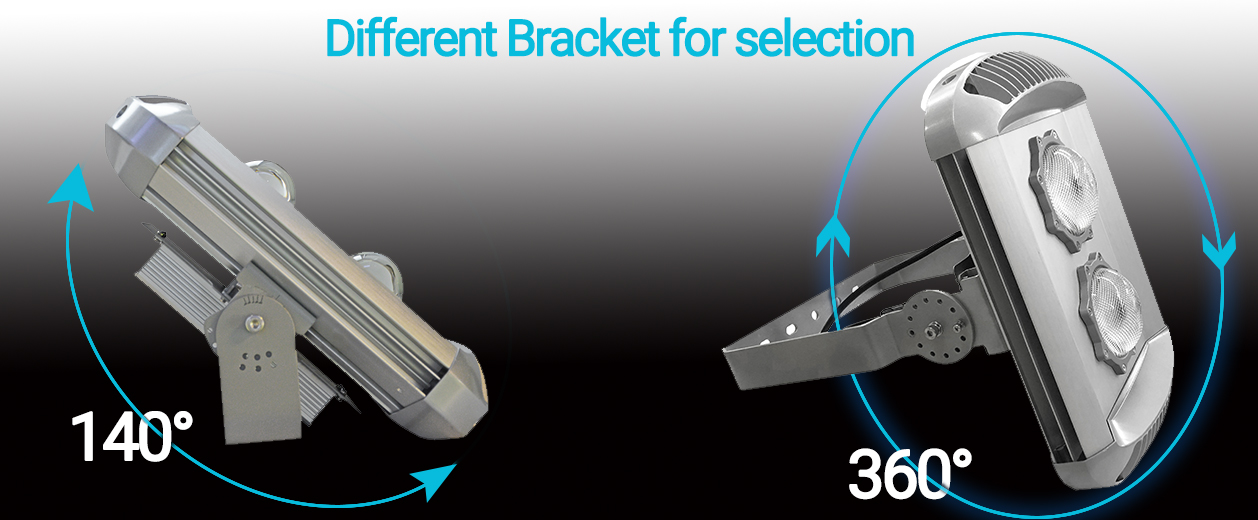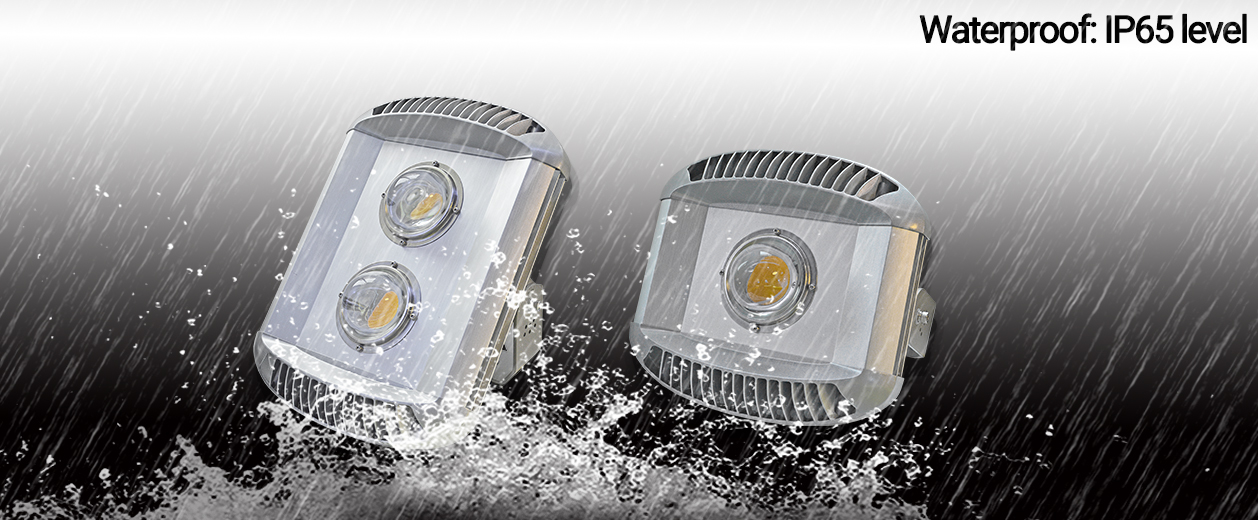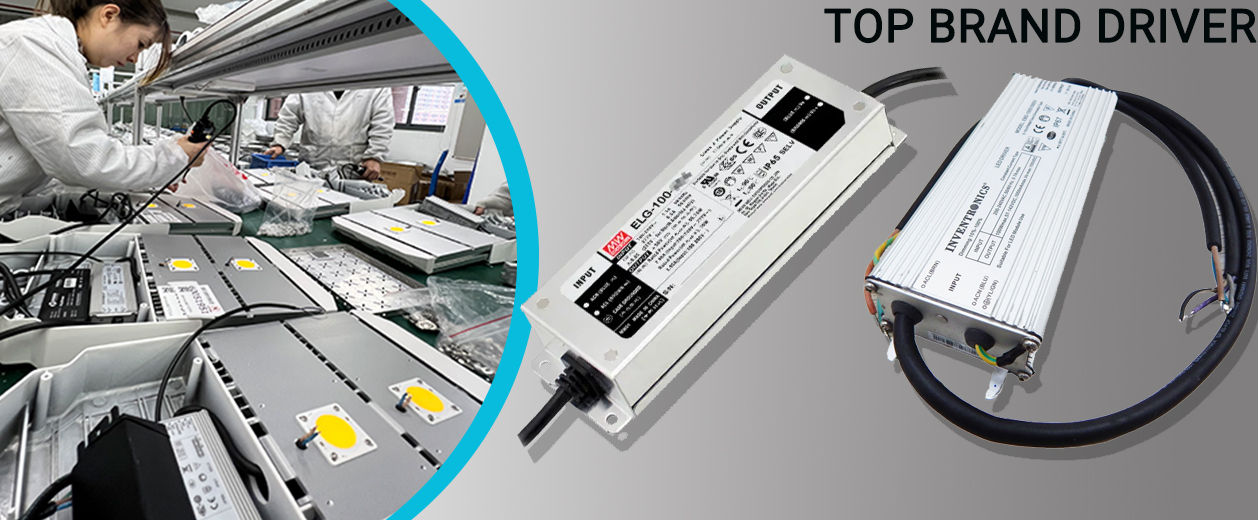 PHOTOELECTRIC PARAMETER
| | | | | | | | |
| --- | --- | --- | --- | --- | --- | --- | --- |
| Item No. | Power | Input Voltage | CCT | CRI | Lumen | Efficacy | Beam Angle |
| TLA100 | 100W | AC90 ~ 305V | 2200~ 6500K | 70~85ra | 13000lm | 120~150lm/W | 60°,90°,120° |
| TLA200 | 200W | AC90 ~ 305V | 2200~ 6500K | 70~85ra | 26000lm | 120~150lm/W | 60°,90°,120° |
| TLA250 | 250W | AC90 ~ 305V | 2200~ 6500K | 70~85ra | 32500lm | 120~140lm/W | 60°,90°,120° |
| TLA300 | 300W | AC90 ~ 305V | 2200~ 6500K | 70~85ra | 39000lm | 120~140lm/W | 60°,90°,120° |
K-COB Tunnel lighting's Applications:
• Typical applications include:
Tunnel & underpass way, Street, road, Highway, Parking Lot, and Industrial solutions.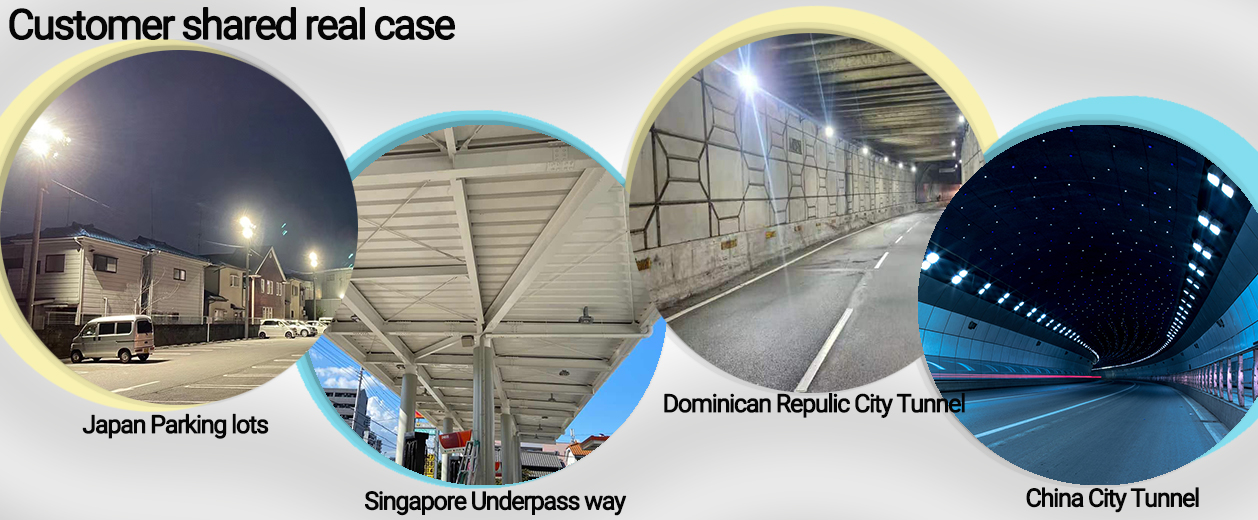 The real case video from our customer, FYI
DIMENSIONS DRAWING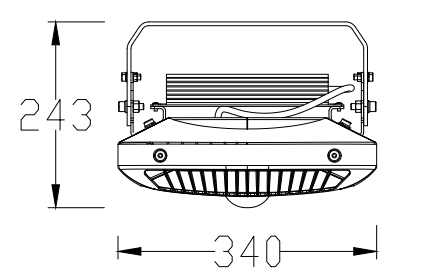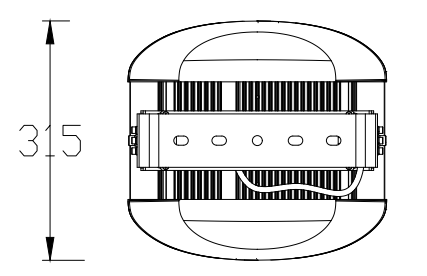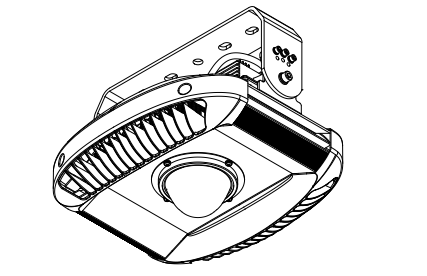 How Much Does Tunnel Lighting Cost?
You may wonder" How much does a tunnel lighting cost", a matter of fact, it depends on the brand and quality level you choose for the tunnel light. And the tunnel width,length and illuminance level have a big impact on the total cost as well. KCOB is a professional lighting designer and lamp manufacturer. We are always ready to provide our customers with the most competitive proposal. Please contact us for inquiry.
The good tunnel light shall provide a dedicated broad light, good in-tunnel lux and uniformity. And any glare the fixture brings would be fatal.
We are here to provide you with a complete package of borosilicate glass lens that particularly designed for tunnel application, multi-phase changing heatsink (optional) with slim design that superior than aluminum, reliable phosphorus ceramic COB and top brand LED driver from Inventronics,Meanwell.,ect. Its compact and light weight design enable the construction work being much easier and time-saving.
Unlike the PC/PMMA lens that adopted by normal SMD tunnel light makers, the tiny borosilicate glass lens we applied will never get aged nor deposition, the light coming out from it has the best shape and definitely glare free to human eyes. And the light source applied here is aφ38mm phosphorous ceramic COB with Invention patent, CCT 2200K~6500K are available.
We set the drivers exposed in purpose, in this way the maintenance work would be a lot of easier. The driver provided by Inventronics is suitable for wide input voltage range of 90~305vac, the build-in 20KV SPD and IP68 level protection will ensure the whole system having the best reliability during its lifespan.
For advice on the type of tunnel lighting that's best for you, just give us a call, drop us an email, or simply fill out our product quotation form. We love to hear from customers or potential customers and we look forward to working with you.
Write your message here and send it to us