K-COB LED HIGH MAST LIGHT 800W-1000W
PRODUCT FEATURES
K-COB Led high mast light from FUJIAN CAS-CERAMIC OPTOELECTRONICS TECHNOLOGY CO ., Ltd is a high mast stadium LED flood light that offers intense light output and is ideal for flood lighting. High mast lighting is a type of site light fixture that is commonly used to illuminate large areas from a very high mounting height.
High mast lighting is primarily designed to provide an extended lighting coverage while minimizing shadows. Wide pole spacing means less visual clutter and improved visibility. Low pole density creates fewer physical obstacles and hence leads to improved safety.
There are Three Most Common Benefits of LED High Mast Lighting
1. Energy Savings:
The wattages of K-COB Led high mast light range from 800 watts to 1000 watts, often resulting in a 60%-80% reduction in energy consumption.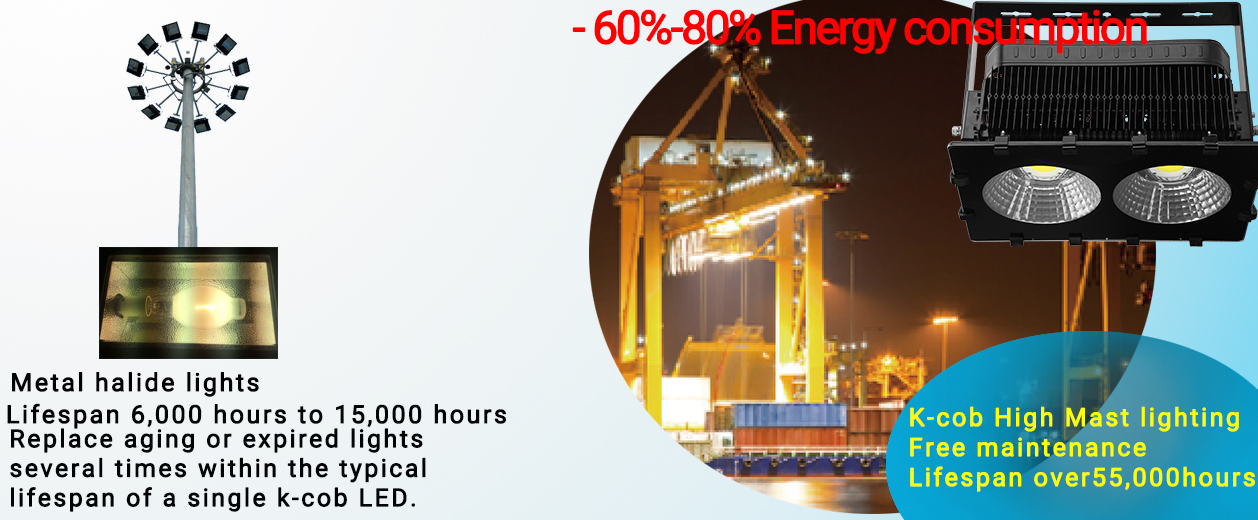 2. Maintenance Cost Reduction:
Due to the way K-COB chips are made by special packaging pattern: a particular combination of PCB, blue chip&patented phosphor ceramic on top, the way they progress through their functional life is much different. K-Cob light chip output degrades very slowly over time. LED light source that no decay in 5 years, which in turn drastically reduces the costs for maintaining exterior high mast light fixtures over a longer period of time. Low replacement costs due to long lifetime
3. Lighting Performance:
About K-COB fixtures distribute light, as a result of the multi-point design, LED high mast fixtures for the site and large area applications to provide a very evenly distributed light pattern. That light levels across a given surface will vary less as the distance from the pole or fixture changes. In addition to the even distribution of light, K-COB led are available in extremely low CCT optional 2200K, Therefore providing the visual perception of "brightness" when the weather raining and foggy.  Get an excellent color, temperature, and light uniformity to help people see everything on the sites.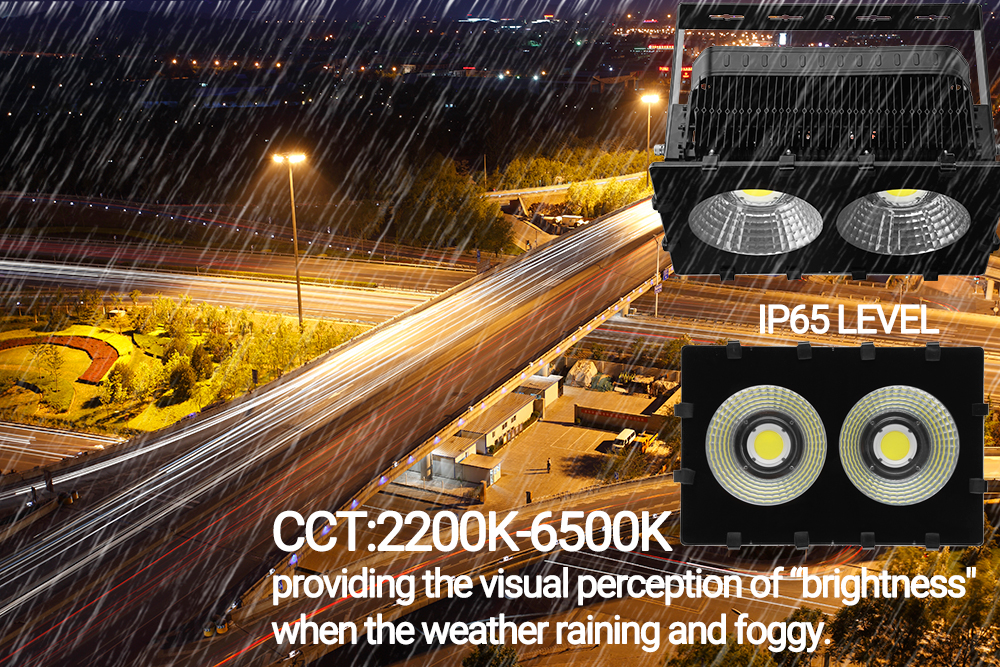 LIGHT SOURCE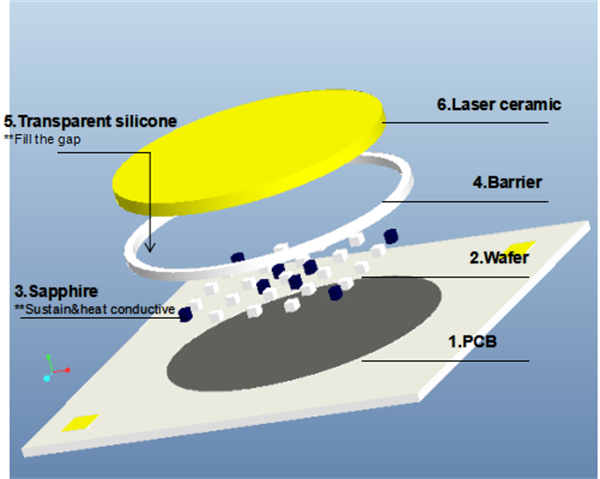 K-COB is a unique LED packaging pattern -- by using exclusive Phosphor ceramic to replace traditional silicone and phosphor, this brand new generation LED light source brings better reliability and extremely low lumen decay.
PHOTOELECTRIC PARAMETER
| | | | | | | | |
| --- | --- | --- | --- | --- | --- | --- | --- |
| Item No. | Power | Input Voltage | CCT | CRI | Lumen | Efficacy | Beam Angle |
| HMA1000 | 1000W | AC90 ~ 305V | 2200~ 6500K | 70~85ra | 100000lm | 100~125lm/w | 25° , 45° |
DIMENSIONS DRAWING
Model No.: HMA1000
LED HIGH MAST LIGHT – Three Things to Consider
1. Is your project a refurbishment of an existing facility or a completely new project? If it's the former, is it a one to one replacement, or will you have to match new elements with the older elements that are already there?
2. Generate a schematic drawing of your site and venue. You'll need the exact dimensions. Quantity of luminaires and quantity and height of masts are relevant to site. We provide the best solution(quantity, wattage, optic, height, installations....)according to your sites.
3. Budget constraints: As different customers have different budgetary constraints, we have a tons of lighting fixtures for your reference. Contact us now to get more details.
It is a great source of lighting for port docks and terminals, especially applied for outdoor installation. Our K-COB LED HIGH MAST LIGHT 800W-1000W will improve the lighting quality for the overall port, regardless if they are used in the exterior perimeter, in the decking area, on the poles by the seaside, or mounted on top of key cranes. Using K-COB LED HIGH MAST LIGHT for sea port terminals, will guarantee improvement in terms of security and safety, while at the same time customers experience an energy saving efficiency option.
If you have an area of loading or unloading containers, storage places that require high mast lighting system, we are here to help you in any way we can. Our support executives are always prepared for your queries and give you the best advice that you could have for buying LED lighting solutions whether they are port lighting systems or LED hangar lighting system.
Write your message here and send it to us