HIGH POWER LED K-COB STADIUM LIGHTS-SPLB SERIES 600-1200W
● Dual in one heat sink
Maximizing the contact area between
fins&pipes, dissipating the heat by the reserved 360° air vent.
Customizing for K-COB light source.
● Metal Halid Outlook
Made of 6063 aluminum,
light weight and rust proof,
private molding.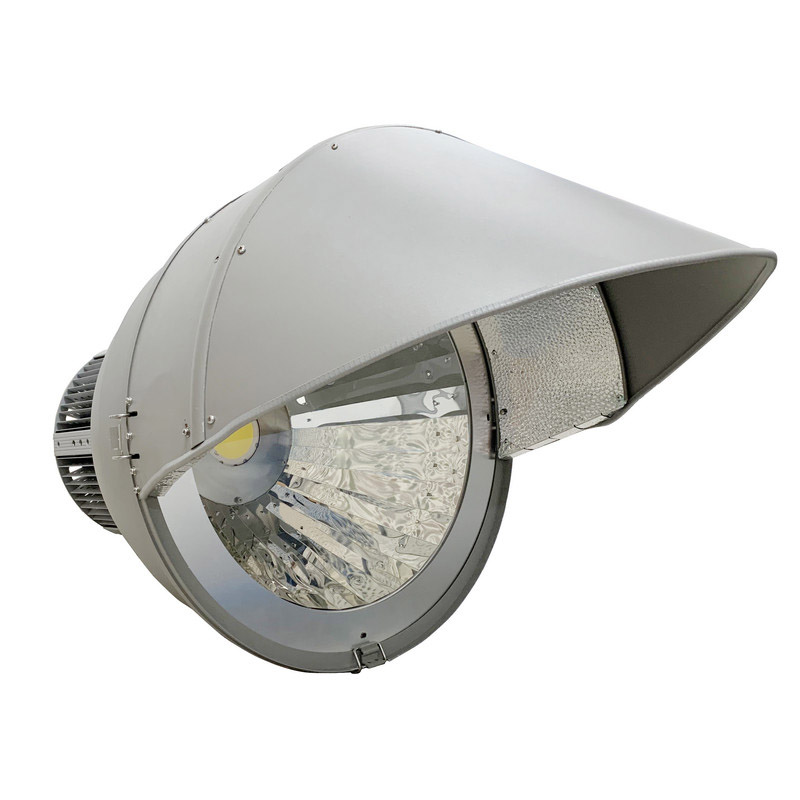 ● Perfect Glare Prevention
3kinds of visor provide different lighting
distance and perfect glare prevention at
the same time.
● Patented Phosphor Ceramic Light Source
Exclusive single Phosphor ceramic light soure of 1200w, 55,000 hrs lifespan.LM80 approved, and developing patented in USA.
● Delicate Distribution Reflector
Made of mirror aluminum VEGA98 by
ALMECO, 98% light reflecting rate. B.A of
10° /15°/25° /30°are available , can meet
the requirement of different stadium.
K-COB sports lamp is a product designed based on the concept of high-performance 1200w K-COB and proven reflector technique combination. The result is outstanding uniformity without light scatters or glare. Interchangeable optics allow flexibility due to the planner's needs and a broad field of applications.
Compared with another popular solution in the market: SMD chip array + PC lens. K-COB sports lamp has the merits as below: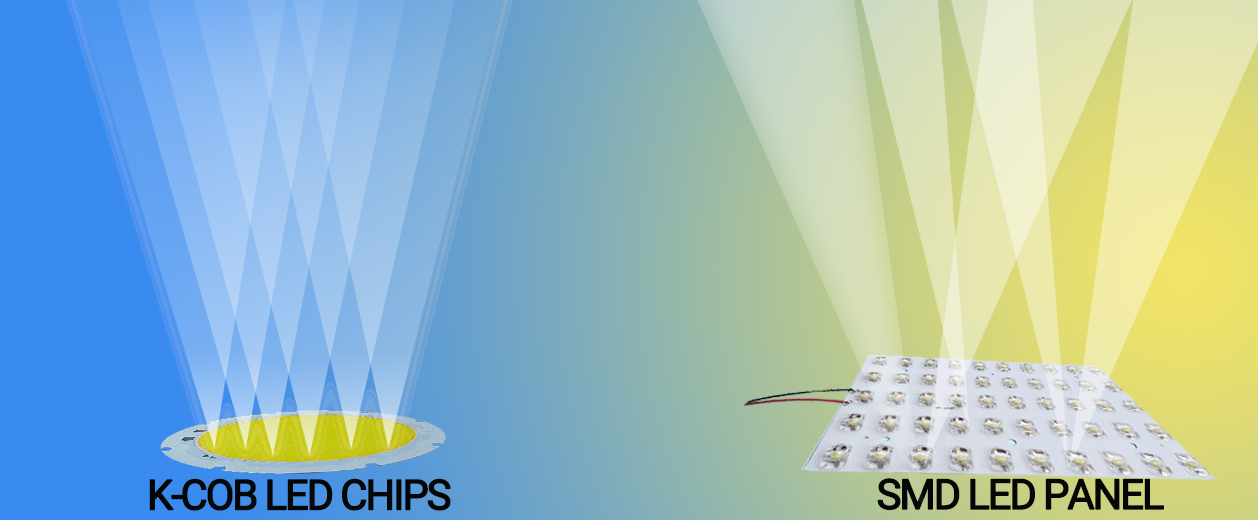 When the LED chips are separated, the light could be only controlled by individual PC lens. It cause the inevitable result of glare & light spillage. What worse is the PC lens getting yellow & crack after long-time exposure to high temperature &sun light and finally mess up the light distribution.
K-COB SPORTS LIGHTING developed the newest unique secondary optical design. Customized optics direct light onto the planned field and minimize glare from shining into the eyes of athletes.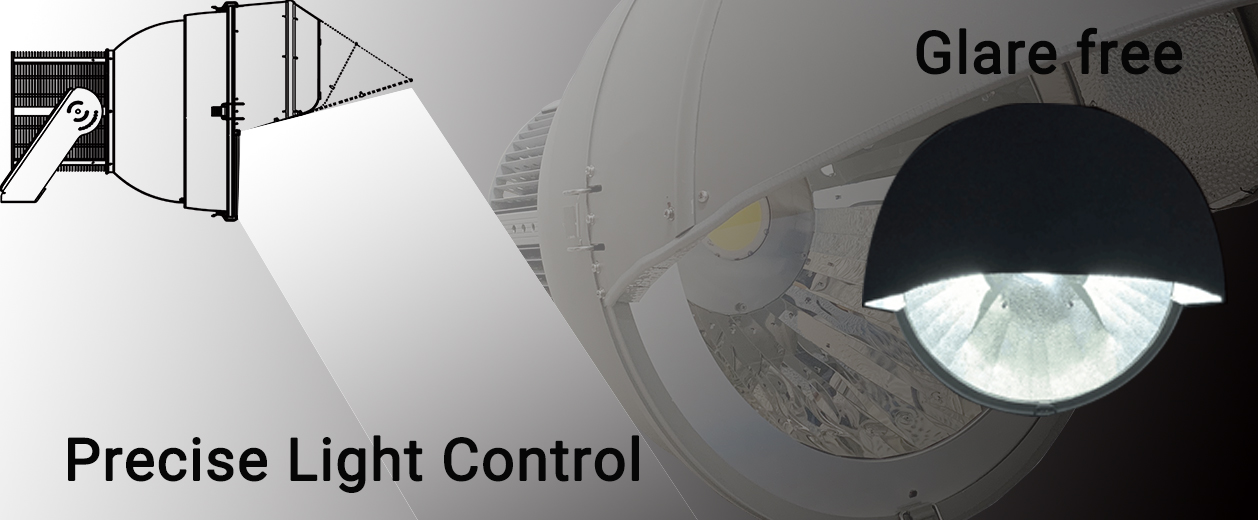 K-cob sports light provides the light of unmatched quality and no glare or off-site spillage. It reduced wasted light and complaints from neighbors.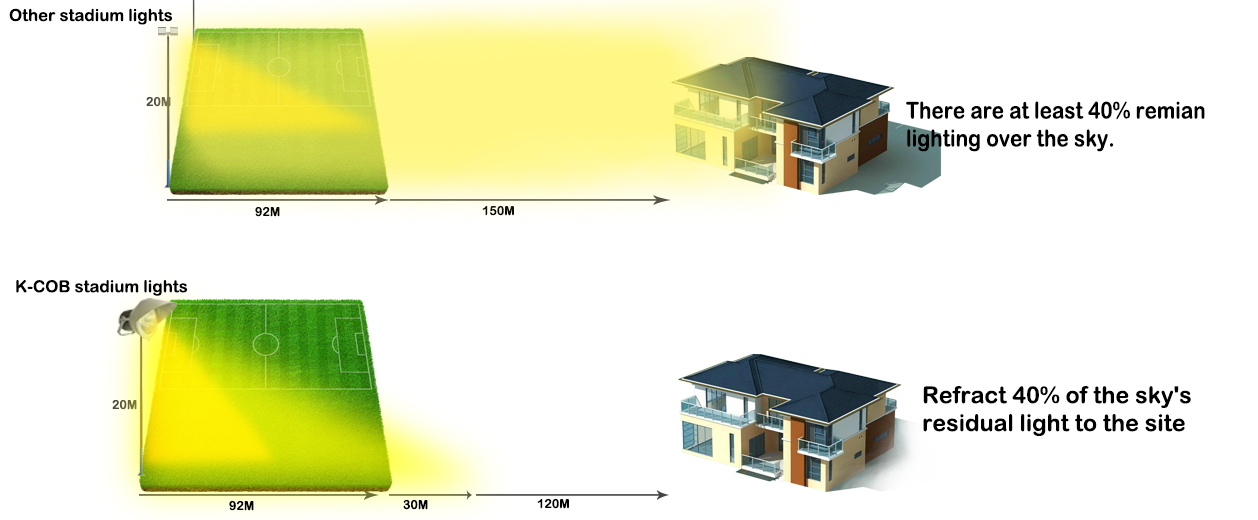 High ground lux IS NOT equal to high output lumen. If the light is not centralizing enough, the light spot on the ground would be big and result in weakening the energy/brightness.

Here is the actual comparison between 30pcs KCOB sports lamp and other SMD sports lamp: both samples are 1200w;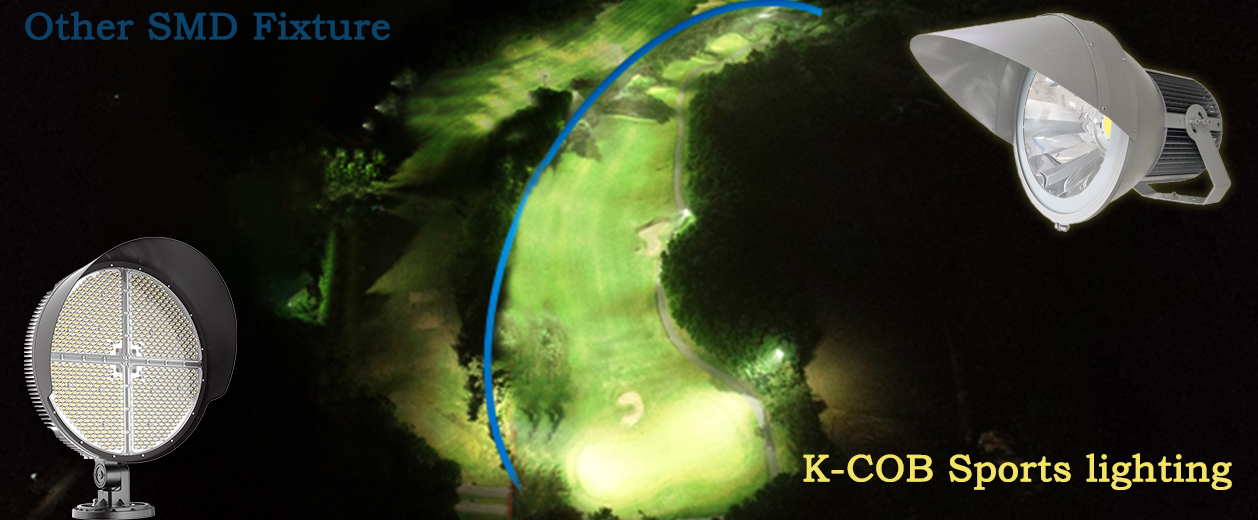 Replaceable reflector: 20pcs of the replaceable reflective sheet with 3kinds of GR visor (short, medium, long), more than 100kinds of light distribution optional. Suitable for different types of stadiums (golf resort, football court, tennis court.,etc);
High reflection ratio: Vega98 made by ALMECO, 95%~97% reflectivity;
Minimum glare and loss of luminance;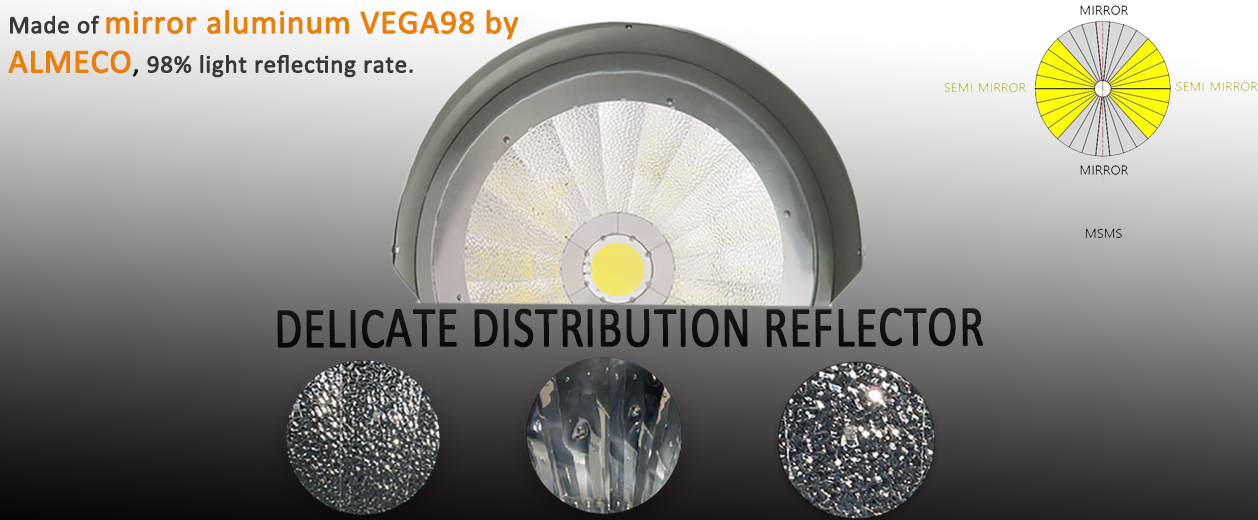 In order to resolve the heat concentration problem of high power COB light source, K-COB developed a heat-sink that composed of pure aluminum fins and double-layer heat pipes.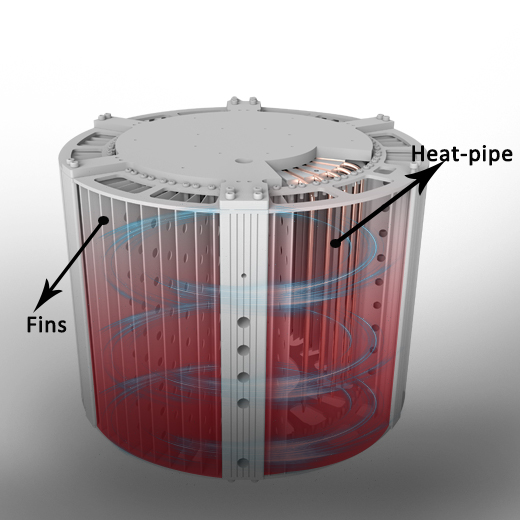 Features
• Large area contact between heat pipe and fins, maximum heat emission
• The hot air is discharged in the reserved 360 ° air duct to form an effective convection and heat dissipation cycle
• Modern design of heat dissipation module, suitable for overall shaping design of lamps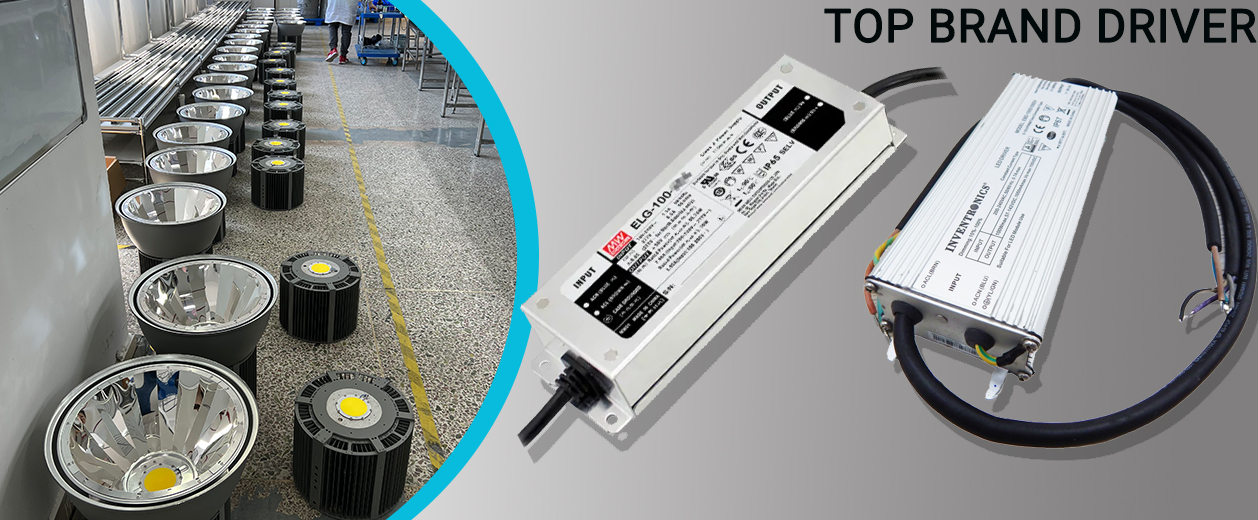 | | | | | | | | |
| --- | --- | --- | --- | --- | --- | --- | --- |
| Item No. | Power | Input Voltage | CCT | CRI | Lumen | Efficacy | Beam Angle |
| SPLB600 | 600W | AC126 ~ 528V | 2200~ 6500K | 70~85ra | 6600lm | 105~115lm/w | 15°,25°,etc |
| SPLB1000 | 1000W | AC126 ~ 528V | 2200~ 6500K | 70~85ra | 11000lm | 105~115lm/w | 15°,25°,etc |
| SPLB1200 | 1200W | AC126 ~ 528V | 2200~ 6500K | 70~85ra | 132000lm | 105~115lm/w | 15°,25°,etc |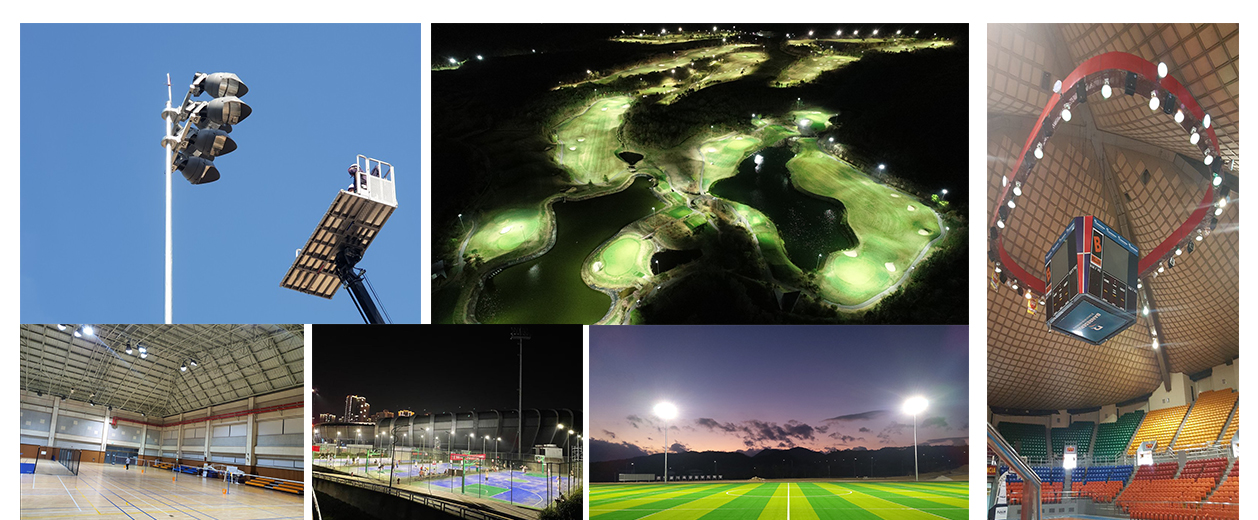 Let's start designing your lighting project. Please try to answer the following questions or call us.
1. What kind of field do you need to light up? Is it a new court or need to replace the old lamps?
2. If you need to replace the old lamps, what are your current lamps?
3. What's the size of your lighting field? How many poles? What's the height of your poles?
4. What's your lux request?
5. What's the quantity you need?
The 600W-1200w Stadium filed lighting stands out for its modern and innovative design. Designed for sports lighting at the highest levels of competition and sports demands.
It offers a great luminous flux, a great optical efficiency, a simple installation and maintenance, together with a great reliability and flexibility.
It has a long useful life, around 80,000 hours, and also provides a considerable increase in energy savings thanks to the high-quality components that make it up.
Its power, together with its great luminosity of the 600W-1200w Stadium filed lighting, make it a perfect option for indoor and outdoor sports areas, thanks to its high degree of IP 65 protection . It is the best option for lighting docks, stadiums, or venues that you want to provide with special lighting.
Leave Your Message
Write your message here and send it to us