What is COB?
In the LED world, COB is the abbreviation for Chip on Board, which basically refers to the mounting of a bare LED chip in direct contact with a substrate to produce LED arrays. COB LEDs have a number of advantages over older LED technologies, such as Surface Mounted Device ("SMD") LED or Dual In-line Package ("DIP") LED. Most notably, COB technology allows a much higher packing density of the LED array, or improved "lumen density".
What is KCOB?
KCOB is a unique LED packaging pattern- by replacing the regular organic material such as epoxy/silicone which commonly used in white LEDs with self-developed phosphor ceramic。
As the only Cob Light Factory who mass produce Kilowatt COB lighting, we are setting new standards in the field of LED lighting.


The advantages of COB LED:
★ Compactness due to small LES
★ High Intensity
★ Easy optical design
★ Superior Thermal Performance for increasing lifetime, stability & reliability
The advantages of KCOB :
★ Superior reliability :Patented "dual channel heatsinking". The heat disspate from PCB & ceramic cover via sapphire;
★ Higher light density: Light density of KCOB could be 30% higher than regular COB.
★ Lumen intensity :Ceramic never age and degradation. All KCOB series is LM- 80 certificated.
How Long Does COB LED Last?
The lifetime of a COB LED is depending on how it is used as well as how much heat it is exposed to. Usually speaking,A COB LED has an average rated lifetime of 50,000 hours.
While China Cob Lighting manufacturer KCOB is with a longer lifetime as 55,000 hours.
Applications for KCOB LED lighting

COB LEDs have a wide range of applications, extending from residential to industrial utility, with some of them being:
factory, warehouse, gas station,highway, airport, seaport, school, garden, city square,sports venues, cinema,chemical workshop, mine, oil field, etc.
KCOB wholesale Ceramic Led Chips (Light source): 50w-1200w
KCOB LED Lightings available:
Stadium Lights,High mast lights,fishing lights,Highbay lights,Exposion-proof lights,downlight,tunnel lights,flood lights,street lights,searching lights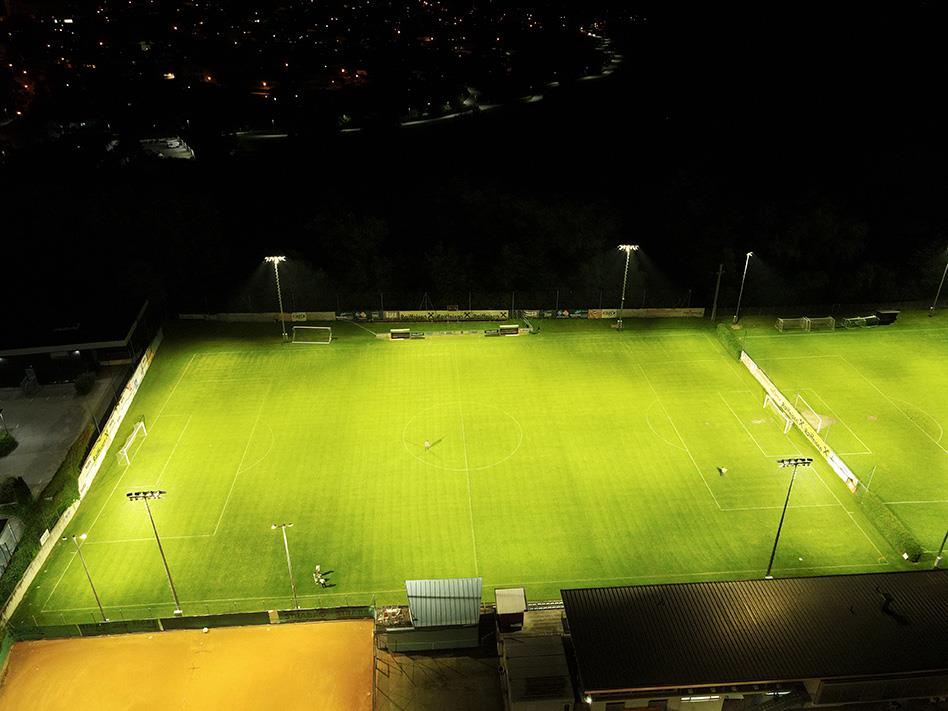 KCOB Sports Lighting 3000K
Thanks for Chinese academy of science,KCOB LEDs are using the most recent and advanced technology available now. Simply speaking, KCOB LEDs are brighter, using less electricity, and providing a higher-quality beam of light than previous LED lighting or other illumination products
---
Post time: Aug-19-2022